Food
&

Drink

Open on Fri­day and Sat­ur­day evenings from 6pm, offer­ing an eclec­tic selec­tion of cock­tails, an exten­sive wine list and a rotat­ing tap­room, all while enjoy­ing the beau­ti­ful sea and sun­set views. We're cur­rent­ly stop­ping food ser­vice whilst we devel­op our new offer­ing. Our venue makes for the per­fect set­ting for large groups, birth­days, and spe­cial occa­sions. Whether you're plan­ning a big cel­e­bra­tion or a casu­al get-togeth­er, we're hap­py to accom­mo­date, and we wel­come walk-ins and small­er groups as well. Faith in Strangers is the per­fect spot for any occasion.
Sit­u­at­ed in the beau­ti­ful sea­side town of Mar­gate, we offer stun­ning views of the ocean and breath­tak­ing sun­sets. We are a mul­ti-use venue that com­bines a mod­ern and infor­mal din­ing expe­ri­ence with a live­ly and eclec­tic bar and cul­tur­al venue.

Join us on Fri­day and Sat­ur­day nights from 6pm.


Locat­ed just a stone's throw from the icon­ic Wal­pole tidal pool beach and a short walk from The Turn­er Con­tem­po­rary, Faith in Strangers is a hid­den gem and unique destination.
Drinks
We offer a selection of bespoke cocktails, often with an Asian twist, such as our Sriracha Spritz or Japanese Shandy, as well as all the classics. An extended wine list.

For beer lovers, we have ten rotating taps featuring a variety of local and international selections.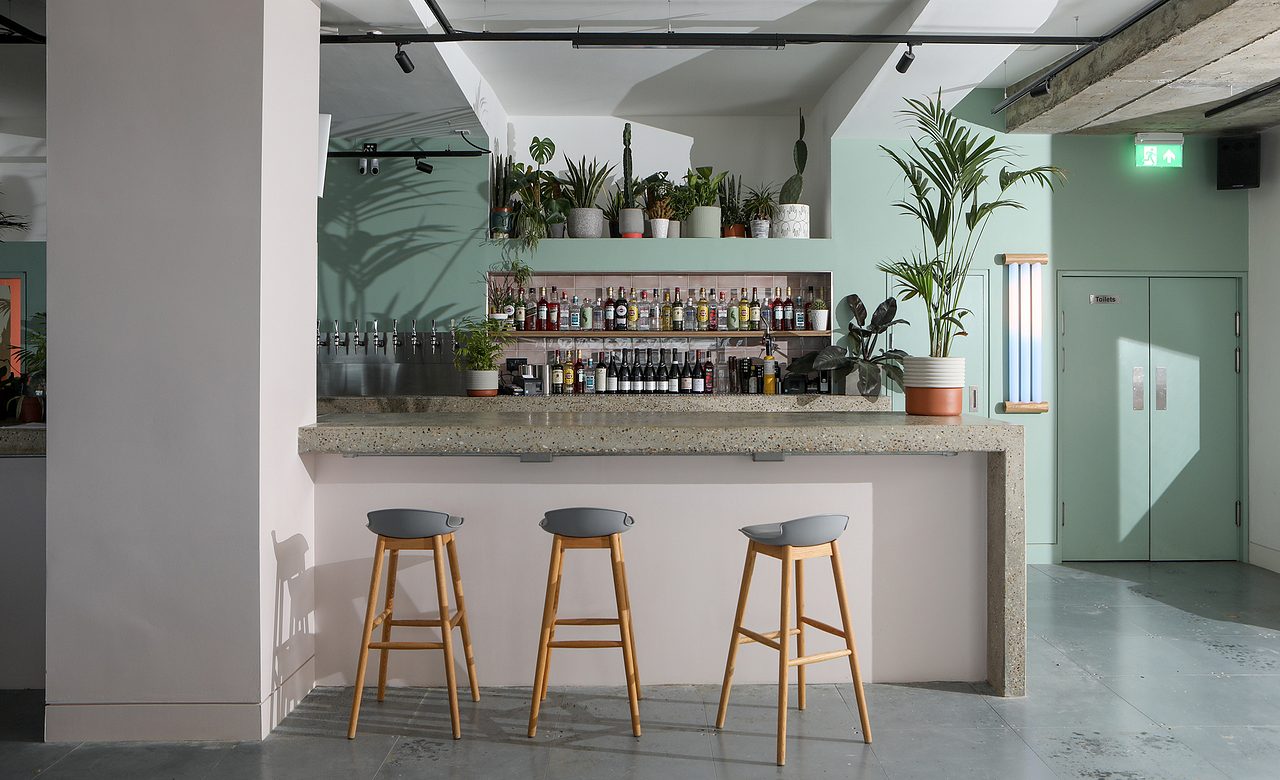 Large Groups & Celebrations
Faith In Strangers is the per­fect spot to cel­e­brate your birth­day or for other large grouped celebrations. Reserve a spot for up to 16 peo­ple via our reser­va­tions link or check out here for more info.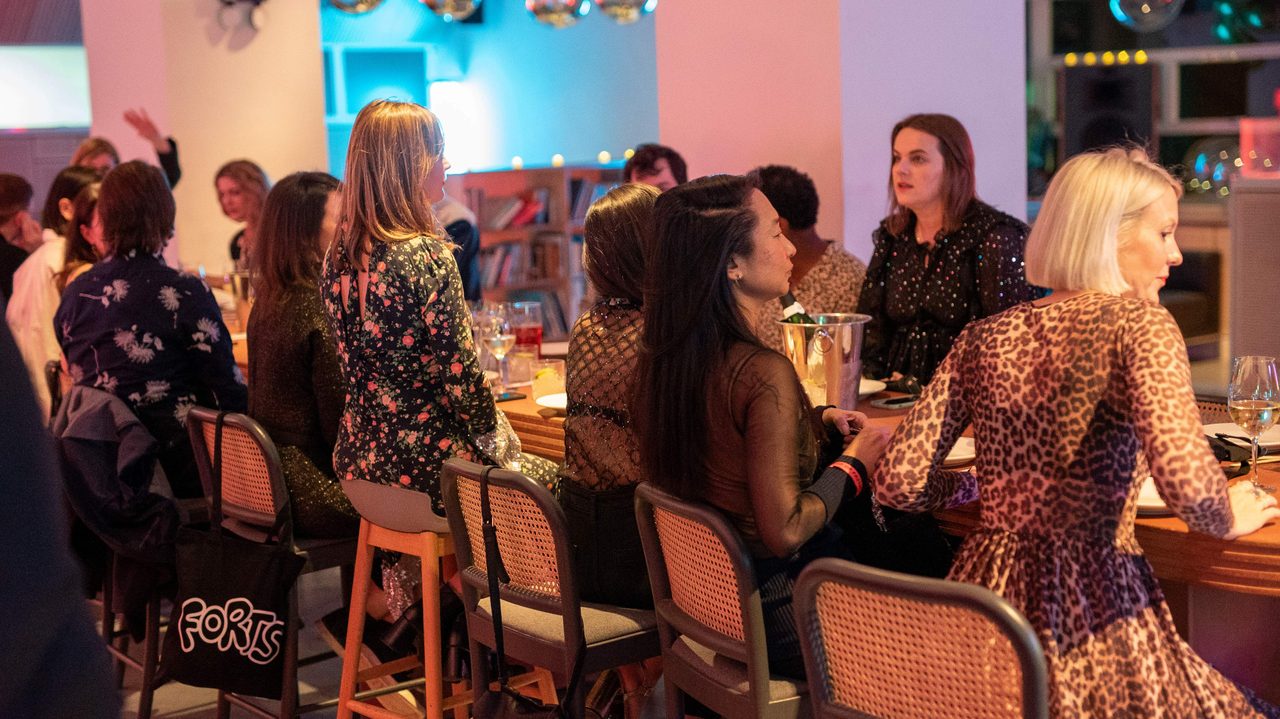 After 9pm, when the tables are cleared, the par­ty con­tin­ues as the dance floor opens and Faith In Strangers trans­forms into a mod­ern dis­cothèque and cul­tur­al venue. To ensure you have a spot for din­ner, we rec­om­mend reserv­ing your table in advance, so you can ful­ly enjoy the whole experience.
Please note that our venue is locat­ed on the first floor and can only be accessed by stairs. We apol­o­gise for any incon­ve­nience as there is no ele­va­tor access available.
From time to time, we host tick­et­ed events. To stay up-to-date on our upcom­ing events, be sure to check our ​"What's On" page.
FAQ
We ask kindly that under 18's are finished with their meal by 8pm and where possible booked onto earlier reservations. Children must remained seated and accompanied by an adult. We do not currently have high chairs or a changing facility, but we will be sorting both in the near future.

Dogs are allowed but are required to be kept with you at the table and not free to roam around.
Can I pay with card and cash?
We only accept card payments - that includes contactless, apple pay, google pay etc.
Do I have to buy a ticket?
Our ticketed events will usually be from after dinner 9/10pm onwards. Sometimes we will host events that are ticketed earlier on so please check the What's On page. We recommend that you buy tickets in advance but they may be available on the door too.
We aren't a members bar. We are open to the public from 6pm on Friday's & Saturdays. During the working week we are a coworking space which is membership based.