Did you know we sup­port char­i­ties and not for prof­its that car­ry out pos­i­tive and mean­ing­ful work, by offer­ing free venue hire for events and fundrais­ing pur­pos­es?

If you're a local char­i­ty or com­mu­ni­ty group and want to use our venue for fundrais­ing or an event then please get in touch.

Faith In Strangers sup­port the local com­mu­ni­ty, char­i­ties and projects that align with our ethos but might not have the bud­get to use the venue and facil­i­ties. We offer the venue, facil­i­ties and often our own time, where pos­si­ble, to help projects come to fruition.
Even before Faith In Strangers has reached finan­cial sus­tain­abil­i­ty, it has man­aged to sup­port var­i­ous local char­i­ta­ble and not for prof­it organ­i­sa­tions in their endeav­ours. Projects we have helped or donat­ed to are;

Power Of Women
Faith In Strangers donated funds to support their cultural programme, in addition to supporting and hosting the POW online festival which was filmed, edited and broadcast from within the venue.
POW! Thanet was founded by local freelance arts manager, Christina Clark-McQuaid in November 2015, with the first festival taking place in March 2016.
POW! organises and facilitates community projects throughout the year, as well as an annual festival which coincides with International Women's Day on 8th March. POW! operates across the three main towns of Thanet - Margate, Ramsgate and Broadstairs - with the goals of encouraging community involvement in local arts and cultural activities, and profiling the work of local female artists.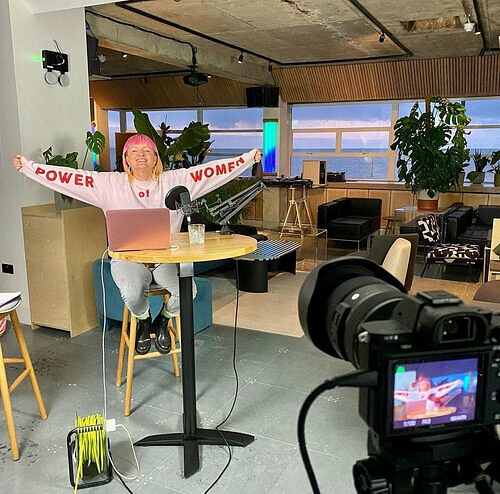 Our Kitchen Fundraiser
We made donations to Our Kitchen / Our Music fundraiser to pay for the cultural activity. Faith In Strangers helped to produce and stream an online music event from within the venue using our broadcast facilities generating funds for Our Kitchen via online ticket sales.

Our Kitchen helps peo­ple in Thanet who are strug­gling to get a healthy, nutri­tious diet. Over 27% of Thanet's chil­dren live in pover­ty, yet food becomes an issue that is often over­looked. Peo­ple who vis­it get good qual­i­ty foods at about 40% of the nor­mal super­mar­ket cost, cus­tomers leave with a sense of dig­ni­ty as well as a full shop­ping bag. Our Kitchen also helps with this with Meal Kits and Recipe Cards via its shops in Mar­gate and Ramsgate.

For more, vis­it Our Kitchen On The Isle Of Thanet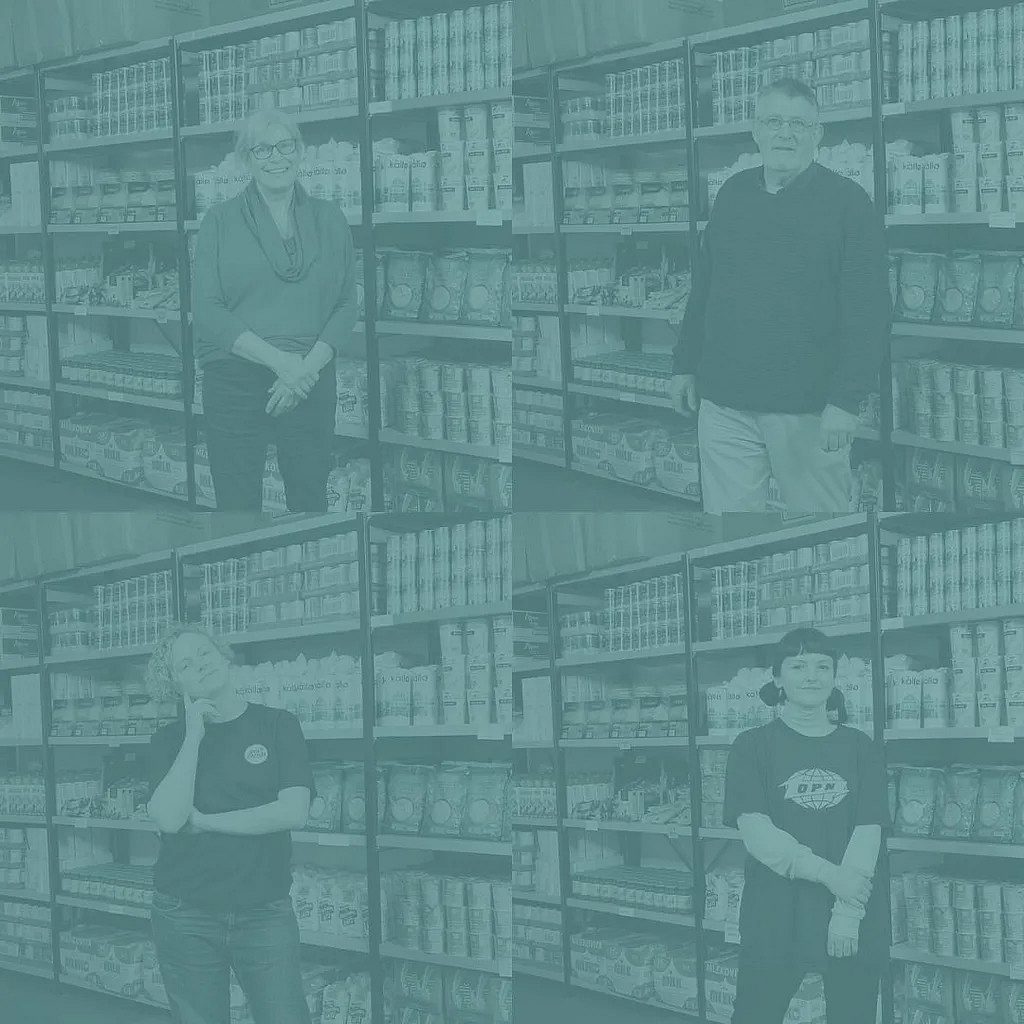 Stretch Art Gallery
Stretch present and celebrate art created by people serving prison sentences. We donated free use of Faith In Strangers' venue to present their project to the local community.
Stretch facilitate confidence and lifeskills through the creative arts, access to culture and new technology. Stretch delivers a variety of innovative and bespoke projects, enhancing the rehabilitation and education of marginalized communities. We strongly believe in the benefits of cultural education in engaging into society those that have suffered social exclusion and fallen through the welfare net.

Red Tent for Tree Sisters
Free of venue and facilities for local women only event in support of the Tree Sisters charity.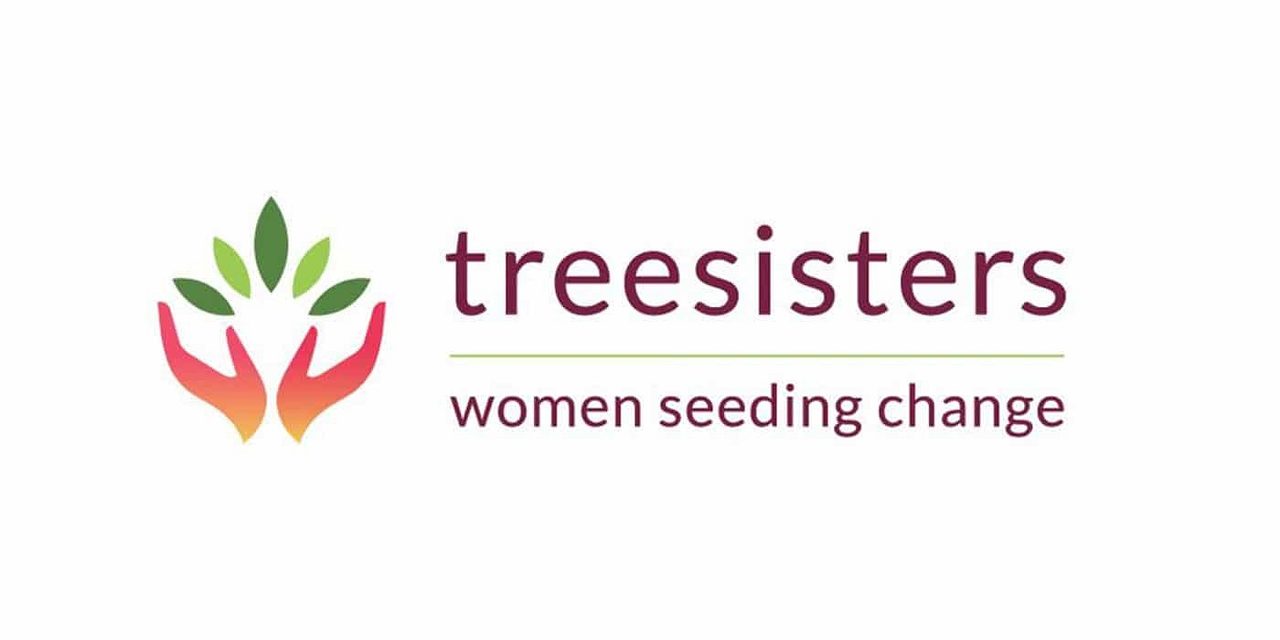 Raspberry Jams
Raspberry Jams are independently organised community events for people to come together to learn about digital making with Raspberry Pi . Jam events come in all shapes and sizes: workshops for beginners, drop-in sessions to work on your own projects, show-and-tell, talks, and more. A Jam is a meeting of all kinds of people: some will be new to physical computing, and some will have plenty of experience that they are happy to share. Jams are welcoming events where you'll meet and learn from like-minded people in a friendly environment.


Faith In Strangers , Margate's newest workspace and venue, is our magnificent host this year and many thanks to them for supporting this free community event. Come on over for the whole day or just drop in for 15 minutes and be inspired by the most accessible yet useful technology of recent times or code up an Insta-build City in Minecraft.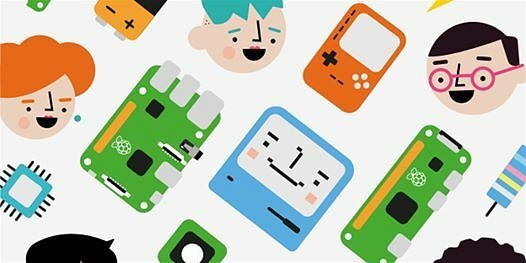 Resort Stu­dios
Donat­ed to the Save Resort Stu­dios cause.
Chang­ing Minds Kent
Donat­ed to the for free school meals for chil­dren appeal by Chang­ing Minds Kent, charity.
Mar­gate Books For Change
Donat­ed to the cam­paign to pro­vide diverse books to every Mar­gate pri­ma­ry school. Sourced through

Pie Fac­to­ry Music
Donat­ed to a campaign.
Pie Fac­to­ry Music is a char­i­ty set up to pro­vide free acces­si­ble music and relat­ed arts work­shops for young peo­ple across East Kent. These are pri­mar­i­ly but not exclu­sive­ly for peo­ple aged between 0 – 25 years.
Mar­gate Mushrooms
Donat­ed to the crowd­fund — check here
Mush­rooms are a high-val­ue, nutri­tious, sought-after crop, which can be eat­en fresh or pre­served. We will estab­lish a mush­room farm in ship­ping con­tain­ers, that can pro­duce crops in 5 weeks, all year round. Har­vests will be giv­en to home-based micro-busi­ness­es for pro­cess­ing, for sale in farm & veg shops in Kent — which in turn improves local food secu­ri­ty and reduces car­bon foot­print. Some ways to process mush­rooms are: Freez­ing, Dry­ing, Pick­ling & Fer­ment­ing, Pâté & Burg­ers, Jerky, Crisps, Cof­fee, Tinc­tures.

This project will cre­ate a net­work of home-based micro-busi­ness­es allow­ing peo­ple to earn, devel­op skills, pride and the sat­is­fac­tion of see­ing the results of your own hand­i­work for sale in your own area.
Off­set Earth
Reg­u­lar donors to the char­i­ty lead by a Mar­gate res­i­dent, which aims to enable peo­ple to eas­i­ly off­set their envi­ron­men­tal impact.